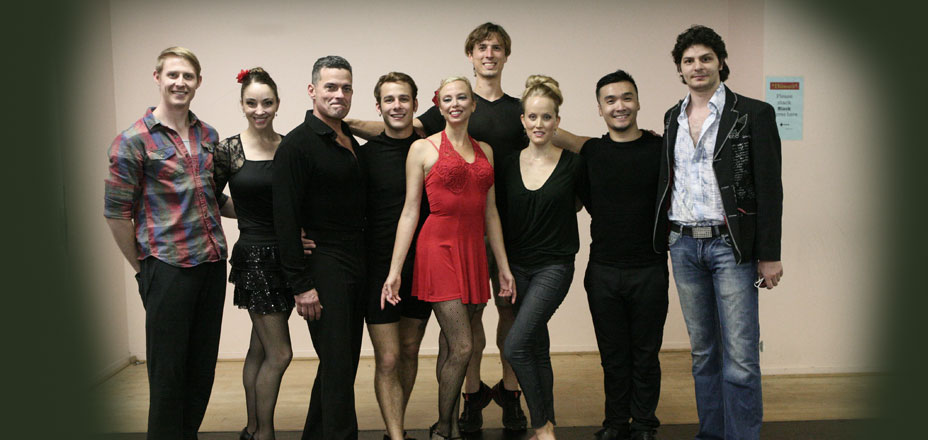 Photo by Todd Lechtick
OUR MISSION
The Los Angeles Dance Company is a neo-classical and contemporary dance company whose mission is to support, advance and sustain the highest standards of excellence in quality of its presentation of the art of dance and through our education program in development.  We want to specifically motivate, elevate and inspire people of diverse cultures and backgrounds and of all ages to keep pursuing their passions, dreams, and aspirations and to have the courage to keep reinventing their lives and careers so that their souls feel fulfilled and self-realized.
ABOUT  US
The Los Angeles Dance Company is a neo-classical and contemporary dance company whose mission is to support and advance the art of dance.  The Los Angeles Dance Company is a unique collaboration between the best Los Angeles area accomplished and world-class professionals in classical ballet, ballroom dancing, contemporary dance and music. The Los Angeles Dance Company is dedicated to creating new and exciting dance works by many of today's most talented choreographers.
About our Featured Event:
"On Pointe" at 50, and Beyond!…
Upon turning 50 in 2013, Former American Ballet Theatre Ballerina Marie-France Lévesque returns to the stage and on pointe after a bad car accident stopped her dance career 14 years ago. This inspiring and motivational ballet, contemporary & variety performance is sure to surprise, delight and empower people of all ages to re-invent their lives & careers, overcome adversity and pursue their dreams and passions even after 50.
At a time when millions of older Americans are seeking to reinvent and recover from one of the worst economic times in our country's history, this production will bring the fervently needed desire to inspire, uplift and motivate our local and global audiences to renew, revive and rebuild themselves with passion once again. The goal of this production is about inspiring people 50 and over to stay young, to take charge of their health and keep pursuing their dreams and their aspirations even after 50 years old, it's not over. 50 is the new 30!
With the help of donations from supporters, we will continue to see improvements in people's lives, reinventing their careers and rebuilding their life in response to the damages caused by our recent harsh economic crisis. Our goal is to inspire through Dance and to keep everyone "on pointe" with themselves in their life.
The main performance is scheduled for Saturday, November 2, 2013 at the beautiful Scherr Forum Theater of the Thousand Oaks Civic Arts Plaza Auditorium in thousand Oaks, CA.
A Southern California tour of West Los Angeles, Pasadena, Orange County and Santa Barbara & more is planned in 2014.
ABOUT OUR FISCAL SPONSOR:
LOS ANGELES  CHOREOGRAPHERS and DANCERS
 Founded in 1979, Los Angeles Choreographers & Dancers (LA C&D) is a non-profit dance organization (501-(c)(3)- IRS ID # 95-3509028) with a mission to create high-quality, innovative concert work for Los Angeles artists, communicate to a diverse audience infusing dance with the cultural influences found in LA, and to enlarge an educated dance audience in populations typically underexposed to the arts. They are the fiscal Sponsor for this presentation. (More information about L.A. Choreographers & Dancers can be found at

www.lachoreographersanddancers.org

)
THE LADC DEVELOPMENT and SUPPORT TEAM:

– Kiyomi Emi:  Marketing and Sponsorships Director
-Guylaine Gamble: Social Media & PR Director
– Victoria Graham: Graphic Director
– Arsen Serobian: Webmaster and videographer – President, DanceChannelTV.com
– Natalay Goldstein: Grants Coordinator & Administrative Assistant
– Amy Koo-Langley: Special Events Coordinator and Administrative Assistant