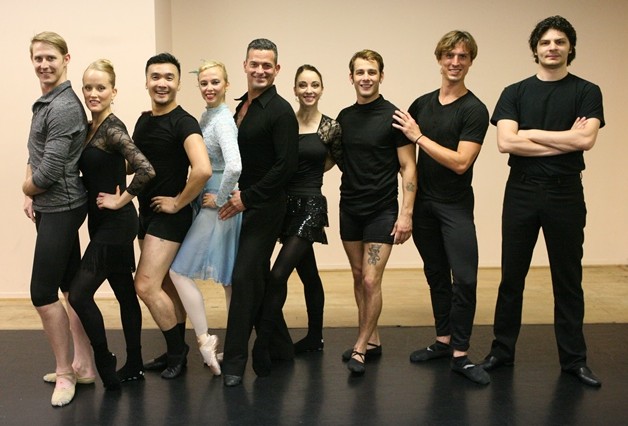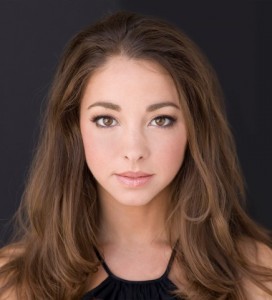 NATASHA BELAND born in Surrey, England, Natasha Béland began her training at Elmhurst Ballet School and continued on to train at the Central School of Ballet, London. In her last year at ballet school, she received her Solo Seal from the Royal Academy of Dancing and participated in the Adeline Genée Awards, London, where she was the only British finalist.
Upon leaving ballet school, Natasha joined Northern Ballet Theatre (NBT) under the direction of Christopher Gable.  She was picked from the corps de ballet to perform numerous soloist and principal roles in ballets such as: Swan Lake, Cinderella, Romeo and Juliet, Giselle, Dracula, and the Hunchback of Notre Dame.From NBT, Natasha joined Alberta Ballet where she performed soloist and principal roles in the Nutcracker, Allegro Brillante, Rodeo, The Sleeping Beauty, Carmen, Four Last Songs and others.
Natasha has also danced the title role of Madame de Tourvel opposite Royal Ballet star, Adam Cooper in Dangerous Liaisons. She has performed in West End Musicals, at the Royal Opera House, English National Opera with Mark Morris and has choreographed for channel Four television, London.Natasha has received the John Field Award and the Esmée Fairbairn Award for outstanding performance.

ERIN RIVERA-Brennand originally from Santa Fe, New Mexico, Erin graduated high school from North Carolina School of the Arts at the same time training with American Ballet Theater, Pennsylvania Ballet, Boston Ballet and Dallas Metropolitan Ballet.  Erin has performed principal and soloist roles in Balanchine, Classical and Neo-Classical ballets with Texas Ballet Theater, Los Angeles Ballet, Bruce Wood Dance Company & the Ohio Ballet.  She has also performed as a guest artist across the country with various companies.  Erin is currently a free-lance ballet dancer and a certified Gyrotonic® Trainer.
Ruth Fentroy born in British Columbia, Canada former soloist with the Cairo Opera Ballet, Egypt. Trained with the Royal Winnipeg Ballet, Canada and has been a guest artist nationally and internationally with local and renowned companies. Has appeared in theatre, film and television, as, Diagnosis Murder, the lead in a short film called Act II Solo and Principal dancer in the musical Phantom. A recognized aspiring and inspiring teacher whose students have been accepted to prestigious pre-professional programs such as San Francisco Ballet, Ballet West, Ballet Pacifica, School of American Ballet, Nevada Ballet Theatre, Joffrey Ballet, Alvin Ailey, American Ballet Theatre and Dance Theatre of Harlem. She also custom designs costumes and dancewear for class and stage.
Kelly Ann Sloan, a native of Bayonne, New Jersey has been dancing professionally for over twelve years. After graduating from Indiana University School of Music with degrees in ballet and journalism, Kelly Ann joined the Cincinnati Ballet and danced there for five seasons. She then joined the Los Angeles Ballet as an inaugural member and stayed there for six seasons. Kelly Ann has performed soloist and principal roles in works by Balanchine, Bournonville, Val Caniparoli, Donald McKayle, and Lar Lubovitch. She also participated for three summers at the National Choreographers Initiative in Irvine, CA. Kelly Ann currently performs with Barak Ballet, Raiford Rogers Modern Ballet, LA Opera, and San Diego Opera.
Ariana Estelle Dewing grew up in  Thousand Oaks, California, always  having the love of dance in her heart thanks to her mother's  influence. She trained at California Dance Theatre as well as Boston Ballet, Ballet Pacifica, American Ballet Theatre and Alabama Ballet. Ariana danced with the Alabama Ballet before deciding to move back to Los Angeles to pursue a more well rounded career in the entertainment industry. Ariana currently lives in Los Angeles where she continues to model, act and dance, along with casting, styling and makeup for Greenglow Films. Ballet will always be Ariana's first love, and she thanks God for the gift of dance.
 Emma Dewing started her ballet training at the age of five at Pacific festival ballet company she there started dancing lead rolls at a young age in varies ballets such us.. Heaven and hell, Cinderella, sleeping beauty, secret garden, Peter Pan, sea princes, Noah's ark and got to play her dream roll as Clara in the nutcracker. She then went on to train In New York as a studio company member at the Gelsey Kirkland academy. She also trained at the American ballet theater, Kirov academy, and the Bolshoi ballet summer intensive! She is now a free lance ballerina, model, and recording artist. Emma is so excited to preform with Los Angeles dance company along side of her older sister Ariana! And such amazing talent!
 EVAN SWENSON began dancing and performing at the age of seven, after watching his little sister take a ballet class. As a native of California Evan trained near Fresno where he grew up. At the age of twelve he started to attend different summer programs around the country, and at 17 was accepted to the Houston Ballet Academy on full scholarship. While completing his professional training with Houston Ballet he was fortunate to work with the company and many world renowned choreographers. In 2004, Evan joined Atlanta Ballet where he performed many Soloist and Principle roles until moving to New York City in 2007. While in New York, Evan danced with a few different companies and guested throughout the east coast. In 2008, Evan moved back to California where he has been free lancing and doing other commercial work as often as possible. He currently works with seven different companies, has shot a couple commercials and is a model on the SyFy show Face-Off. In 2010 Evan toured with Long Beach Ballet to China.
 JOHNNY ZHONG Johnny graduated from the Shen Yang Arts Institute in China and performed for 7 years as a soloist with the National Ballet of China, Guangzhou.  He was featured as the Golden Idol in La Bayadere, the Court Jester in Swan Lake, Mercutio in Romeo and Juliet, and had the role of Cupid in Don Quixote specifically choreographed for him as a way to exhibit his exceptional athletic ability and artistic grace.  He has competed in several of the International Ballet Competitions, was a semi-finalist in Varna, Russia in 2002 and finished 8th in Shanghai, China in 2005. Since immigrating to America in 2006, Johnny has become a full-time instructor, coach and is the resident choreographer for the Long Beach Ballet. Johnny's choreography for the Long Beach Ballet has been featured in numerous ballet festivals, including Regional Dance America's 2007, 2008, 2009, 2010 and 2012 National Ballet Festival and also at Youth America Grand Prix competition. His newest ballet, "Guardians," has most recently been promoted at the Aquarium of the Pacific. He has dedicated his life to ballet and enjoys spending most of his time dancing, teaching and choreographing.
GARY FRANCO has danced with the Boston Ballet, American Folk Ballet and Los Angeles Classical Ballet and as a guest artist with multiple ballet companies. Musical credits:  Saturday Night Fever (Cezar), Li'l Abner (Evil Eye Fleagle), Contact (Headwaiter), West Side Story (Bernardo), Grand Hotel (Bolero-L.A. Ovation award nominee best featured actor in a musical), Music Man (Tommy Djealus-M.A.C.Y. association award Best Performance in a Musical)  Film and TV:  The Producers, The Mask, Boys and Girls Guide, Murder She Wrote and Live To Dance. Gary has many Ballroom titles with his partner Cate Caplin. He and Cate have performed as guest artists with Pasadena Pops, Conejo Pops and Vaison France Jazz Festival
ENTON HOXHA born in Tirane, Albania, Enton started his dance education at the National Ballet Academy in Albania. At age fifteen Enton was invited by the Russia Embassy to continue his studies at the Bolshoi Academy School in Moscow, Russia with legendary dancers Mikhail Lavrovsky, Leonid Jdanov, Nikolay Dorohov, Mikhail Mineev and Nikolay Tikhomirov. Mr. Hoxha graduated from the Bolshoi Academy School with a Master's degree and danced as a first soloist with the Moscow Classical Ballet and Russian Chamber Ballet 'Moscow' touring Europe, Asia and the United States.
From 2004 to 2013 Mr. Hoxha performed as a guest dancer, company member, and Ballet Master in a number of companies including Metropolitan Opera Ballet of New York, Flint Institute of Art in Michigan, State Street Ballet in Santa Barbara, CA, South Carolina Ballet, Baltimore Ballet, Atlantic Ballet Company of Maine, New England Ballet Company in Connecticut, Ithaca Ballet Theater in New York state, Ballet Academy Ventura in California, Dance Conservatory of New York, Festival Ballet Theater in California, and Ajkun Ballet Theater in New York.
CAMERON SCHWANZ Upon receiving acceptance to the National Ballet School of Canada, left his home in southern California at the age of 14. At 16 he pursued his finishing education at the Houston Ballet Academy, now the Ben Stevenson Academy. Unfortunately, Ben Stevenson "retired" from Houston and moved to Dallas fort-worth, where he spent his first year in the corps. Since then Cameron has been a free-lance guest artist for several regional companies as well as a 3 years stint working for Dennis Nahat, former director of Ballet San Jose.
 QUINN JAXON is a professionally trained dancer, specializing in the disciplines of Ballet, Jazz, Hip-Hop, Modern, Lyrical, Partnering and Acro. Already he has appeared with the Silverlake Contemporary Ballet and most recently with The Inland Dance Theatre's production of The NUTCRACKER. From 2008 thru 2010 he danced in main production shows for the Royal Caribbean Cruise Lines. He then studied under scholarship and graduated from The Edge Performing Arts Program in Los Angeles. He's won awards around the country in dance.  He most recently performed in the disipline of Aerial Hoops for Insomniac's 2013 WHITE WONDERLAND> Quinn's also a model – appearing most recently as the cover model for the novel ON WINGS OF AFFECTION; a coffee table book entitled
QUINN by James Spada; and a third book ROMANCE by Patrick Mark; as well as shooting with photographers all over the country. He has also started acting as well: Having completed production on the films VAMPIRE BOYS II: THE NEW BROOD and E TICKET RIDE: THE MOVIE.
Damien Diaz was born in Monte Bello, California and began his early training in Miami, Florida with Thomas Armour and Renee Zingraft. He was a full scholarship student at the North Carolina School of the Arts, The School of American Ballet, the Alabama School of Fine Arts and the Houston Ballet Academy. At the age of seventeen, Damien performed his first full length " Swan Lake " as Prince Siegfied, the Cavalier in " The Nutcracker " and Romeo in " Romeo and Juliet " with Ballet South under the direction of Dame Sonia Arova. He then accepted a corps de ballet contract with the Zurich Ballet of Switzerland under the direction of choreographer Uwe Scholz. After the fall of the Berlin wall, Damien followed director Uwe Scholz to the Leipzig Ballet, Germany, where he became a  soloist and later a principle dancer. His roles with the Leipzig Ballet where Prince Desire in the full length " The Sleeping Beauty ", the lead male dancer in " Symphonie Fantastique ", the lead male in Beethoven's " 7th Symphony ", Adam in Haydn's " The Creation " and the lead male of " Bach Creations ". Damien has danced as a guest artist with the Stuttgart Ballet, San Francisco Ballet, Tokyo Ballet, Dallas Ballet, Tuzer Ballet, Warsaw Ballet, Dance Theatre of Vienna, Clair Obscur Dance Company and the Ballet Trockadero de Monte Carlo. He was resident choreographer for the California Riverside Ballet and has choreographed the musical event " The Silence Is Broken " at the Saban Theatre in Los Angeles. Damien currently lives in West Hollywood, California, dances with the Luminario Ballet of Los Angeles under the direction of Judith Flex-Helle  and works as an actor in film and theatre.